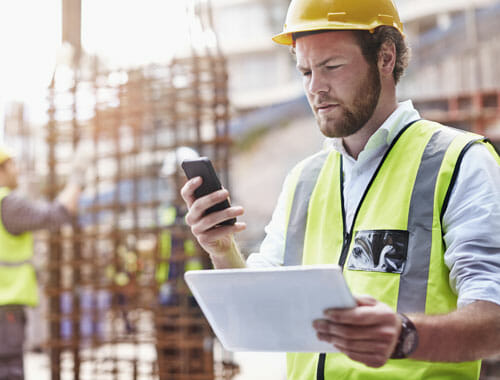 We build powerful software solutions for skilled trades
From plumbers to pipefitters – our platform is customizable for your needs
We provide fit for purpose software that works as hard as you do. We stand out by building solutions that work for your business vs. generic software for the construction industry.
We also provide project management, business analysis, design, software development and implementation services aimed at eliminating human error and generating real value for your business.
We have a strong background in building software that well, just works. And this is how we got started by leading a mechanical insulation business into the digital age! We built a solution that has transformed their business from manual, slow & error prone to automated, fast and efficient – saving time and money!
We are now expanding to serve many construction verticals with the same high quality solutions that make a difference. We would love to help your business.
Set up a call to
learn more
Learn about your business
Demo the simplicity of the
software
Discuss how this could
benefit you
What our clients are saying